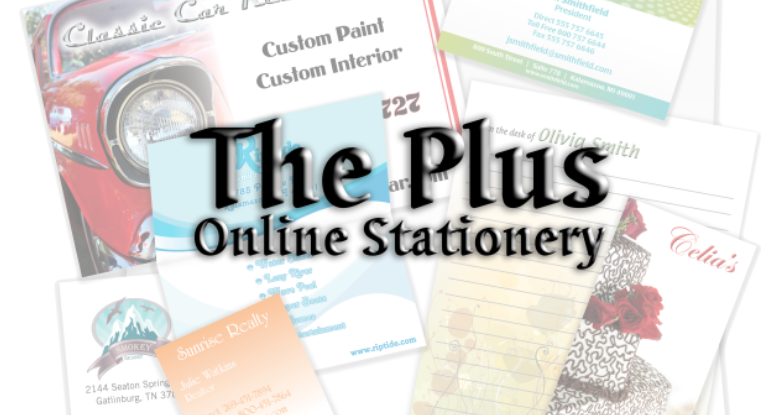 We offer an online ordering system with customizable sites for your customer. Here is a brief overview of the benefits & functions of The Plus Online Stationery:
- Design multiple templates for various stationery products and layouts.
- View and edit on-screen proofs, ensuring accuracy.
- Utilize the new art file uploader for optional logos or photos.
- Have complete customization of templates to ensure continuity of corporate
specifications.
- Build drop down menus for frequently used addresses, titles, etc.
- Have up to 2 administrative levels for the purpose of prior approval before order
placement/production.
- Receive email notification of orders placed on the site.
- Access the order history on the site going back in 31 day increments.
Please contact our sales department or your customer service representative for more information.
---