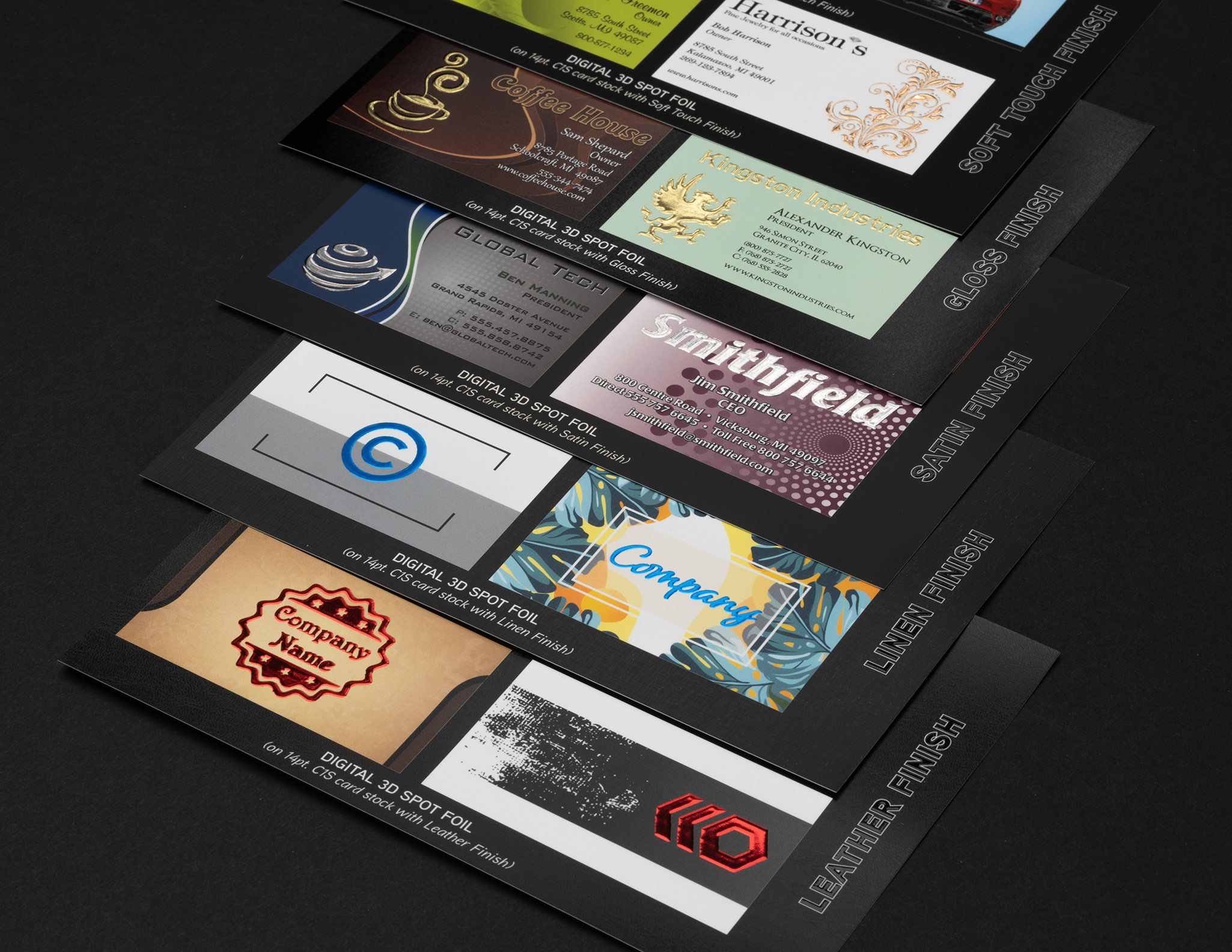 Introducing Enhancements - Digital Varnish, Digital Foil & Digital Finishes
What is a Digital Enhancement?
A digital enhancement is a cost-effective way to add dimension and texture to the surface of your digitally-printed product.  Enhancements can be added to one or both sides of your product, and currently, we have the following Digital Enhancements available:
Digital Varnish
Digital Foil (gold, silver, copper, blue, green and red)
Digital Finishes (gloss, satin, soft touch, leather and linen)
What products can be digitally enhanced?
Digital Business Cards
Multi-Plex Business Cards
Digital Standard Die-Cut Business Cards
Digital Foldover Cards
Digital Sell Sheets & Brochures - cover weight only
Digital Postcards & Rack Cards
Digital Folded Note Cards
Interested in placing an order, but not sure how to set up your art file*?  Click here to download our Designer's Guide to Enhancements (includes suggestions for designing with enhancements, tips on setting up your files and wholesale pricing!) 
*Please note:  In order to ensure your order is printed with the best quality, we require your art file is set up according to our guidelines above.  If art file corrections need to be made prior to production to allow for best printing outcome, an art charge may be added to your order.  
---